We don't have much to report this week in the way of Mustangs, as we have been working on our sister company's trucks for various reasons as a priority.
We have been sent a rather nice article about the origins of the Ford Mustang emblem being re-engineered, so we have added a little background to it as well.
Article
The Ford Mustang emblem is one of the most iconic emblems in automotive history, but did you know that the famous Ford Mustang galloping pony has Hungarian roots?
During the process of designing the new sporty car that would eventually become the 1965 Ford Mustang, the various design proposals went under many names including Avanti, Allegro and Torino. Even the design by Gale Halderman that was chosen as the basis for the production model was originally called Cougar until the Mustang name was chosen.
While the Mustang concept was being completed in September 1962, a competition was held among the Ford designers for a four-seat sporty car. More than a dozen very different designs were proposed but ultimately a design by Gale Halderman was selected as the basis of what would eventually be sold as the 1965 Mustang. Each design had a different name to distinguish them and Halderman's proposal was called Cougar. The grille featured a stylized big-cat contained by a surround that would eventually be known as the pony corral.
There was considerable debate about which direction the Cougar or pony should face; left or right. Various design models during 1962-1964 can be found with logos pointing in either direction.
Note the headlight design change as well..
The Mustang name first appeared on the Mustang I sports car concept of 1962 and it featured a galloping horse badge conceived by designer Phil Clark. The emblem was evolved further for the production car in 1964 and has continued to receive updates to this day, all be very minor.
During 1963, Ford prepared a second concept based on one of the production prototype body-shells that would eventually be called Mustang II. The proportions of the pony logo as used on the Mustang I were deemed too tall to fit nicely in the production-style grille corral. Design studio modeler Charles Keresztes was tasked with creating a new version of the pony for the grille of Mustang II and the production car.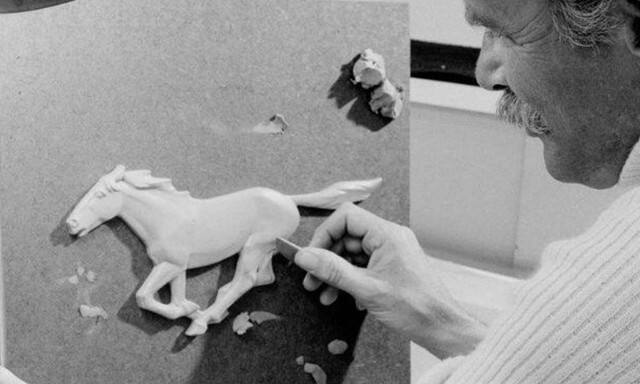 The design was handcrafted from wood by Hungarian-born US modeller Károly Keresztes back in the 1960s. Working out of Ford's design studio, he was commissioned to create a dynamic three-dimensional badge that would perfectly fit the grille of the Ford Mustang MK II, and he nailed it.
In fact, his original design has been ever present on successive generations of Ford's muscle car to this day.
If that couldn't be beaten, another Hungarian, János Barta, has paid homage to his late countryman by creating this stunning sculpture based on Keresztes' design. Hand-crafted using old Mustang components, it is currently on display in the Kaáli Autó-Motor Museum in Dörgicse, near Lake Balaton in Hungary.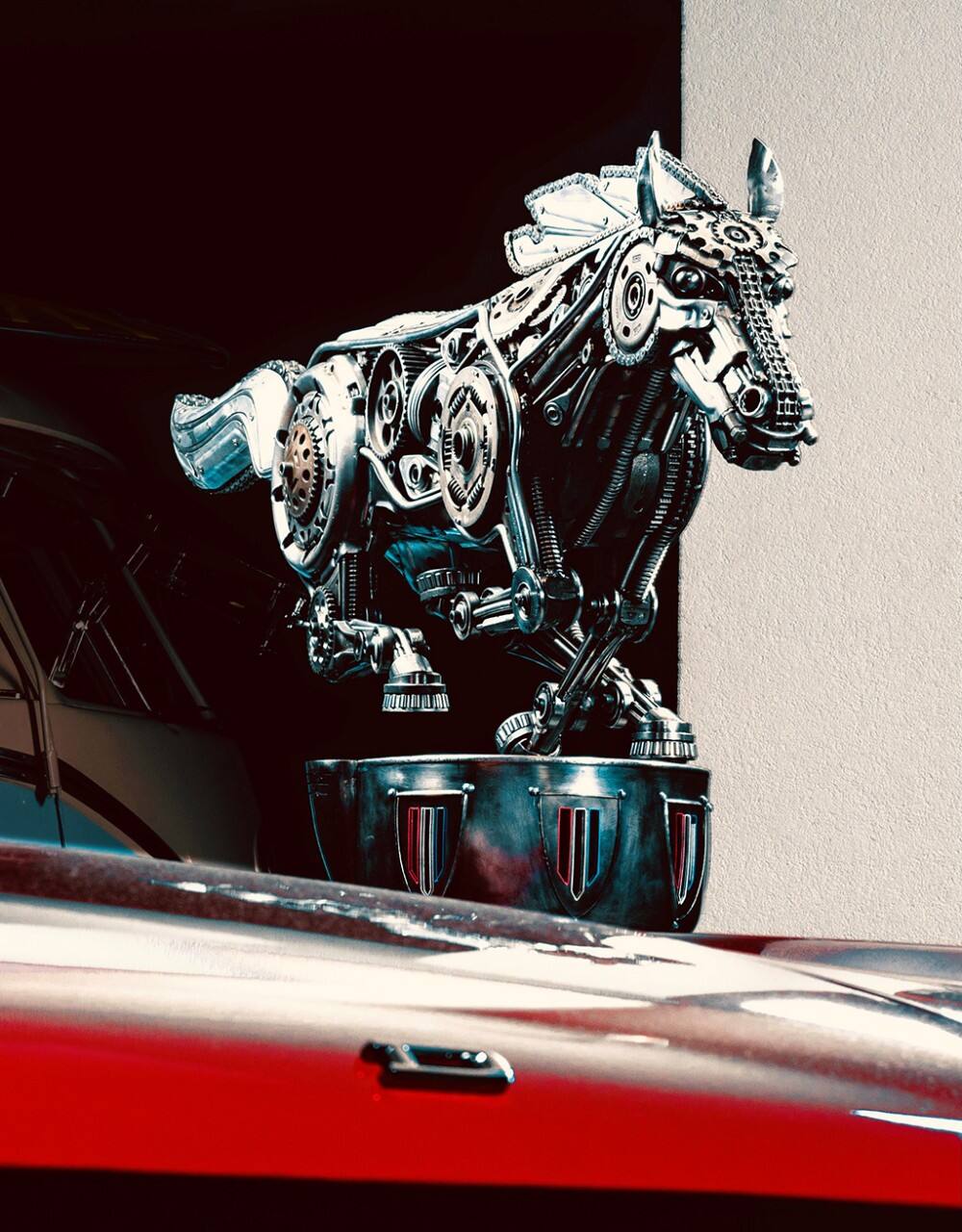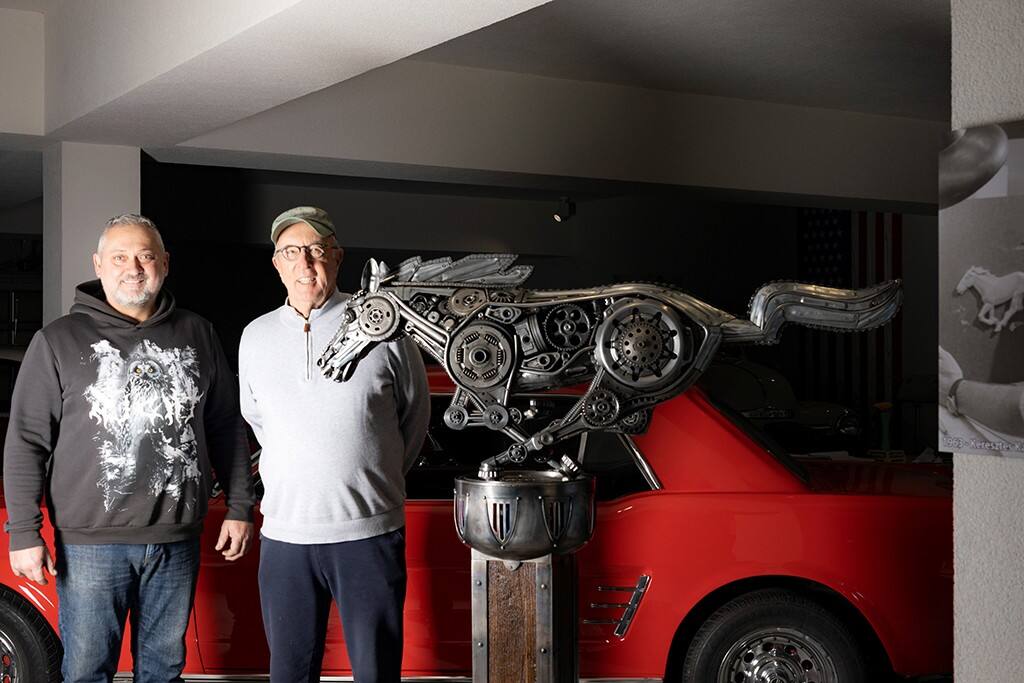 It took Barta 400 hours to complete this work of art which has a heart fabricated from a Mustang piston. Viewed from any angle, the 150 cm-wide sculpture perfectly reflects the dynamism of Keresztes' classic masterpiece.
Stay Safe & Take Care!