Hot of the heals of last week's post we had a number of emails along with a few visitors to the yard and the wanted to take a look at the Hawaii convertible Mustang. We left them to it to keep social distancing and they liked what they saw, they were very impressed with all the paperwork. They did make an (cheeky) offer, but it was not up to Adam's expectations for such a great example of a Fox Body Muzzy. The guys did see the funny side of the photo being took while they gave the car a real good once over, then a second and third over!
Like we often say, the car isn't actually up for sale, but money talks in the Mustang Maniac yard and the car could be yours. We are waiting to see if these guys will up their budget and drive of in this little lady.
Our Cars
Yogi has now started to pick up the Project Resto Mod we have in the body shop. The car is being prepped for some paint shortly.
But first Yogi was rubbing down, filling, and rubbing down again. All this takes time, and any shortcuts here will show later in the project.
With the base sanded to a glass like finish the etch was added.
Then a base primer was applied.
Eventually the car was pretty much ready in primer.
There was key coats applied, rubbing down, more filling and more primer.
There is still plenty of rubbing and prep work to be done before Yogi is happy with it.
The smaller parts of the panel work are also given the same love and attention.
Other News: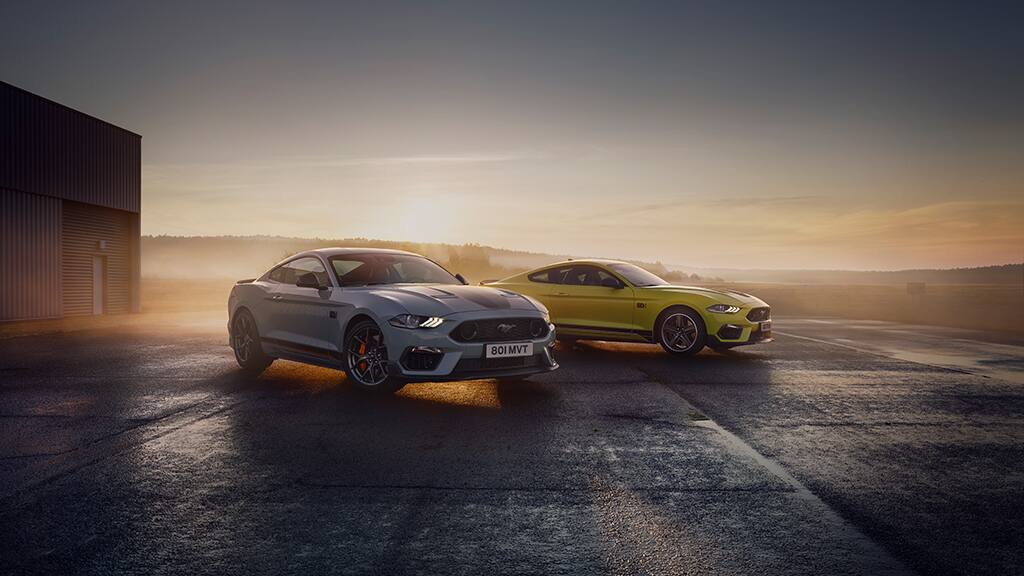 COLOGNE, Germany – Ford has announced that the limited-edition, high-performance Mustang Mach 1 will be available to customers in Europe for the first time ever.
Making its European debut at Goodwood SpeedWeek taking place in West Sussex, U.K, in front of a global virtual audience, the Mustang Mach 1 is the best-handling production Mustang ever offered to customers in Europe.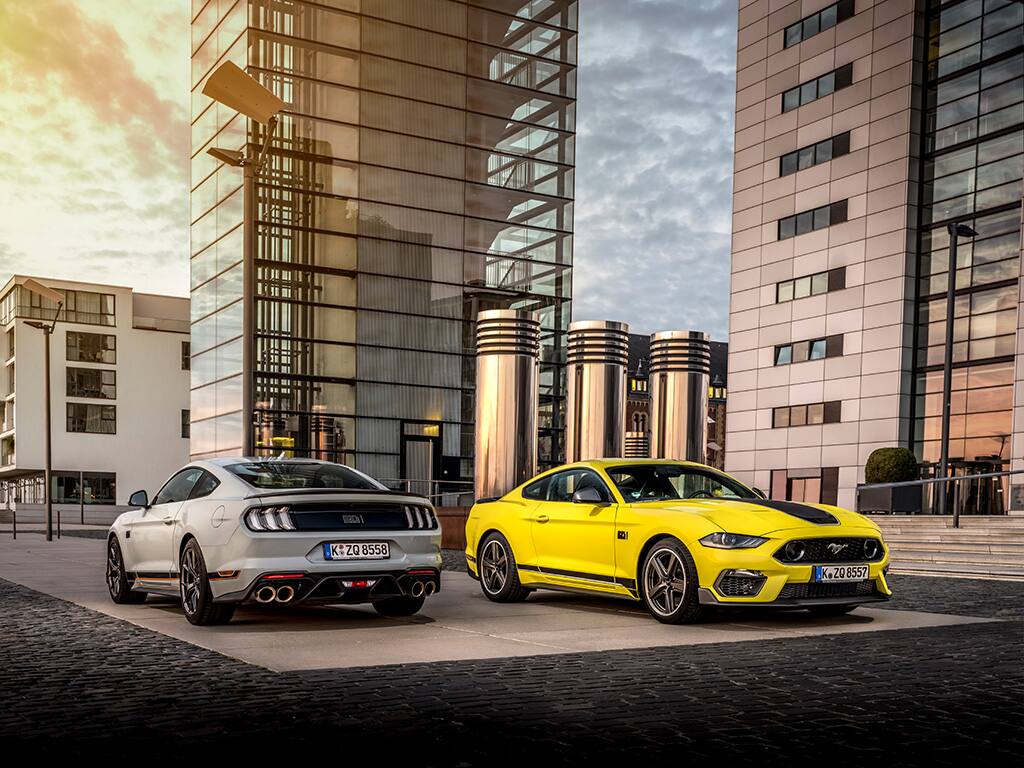 Performance is boosted to a level worthy of the iconic Mach 1 moniker with enhanced aerodynamics, a specially-calibrated 460 PS 5.0-litre V8 engine and uprated cooling for improved track capability.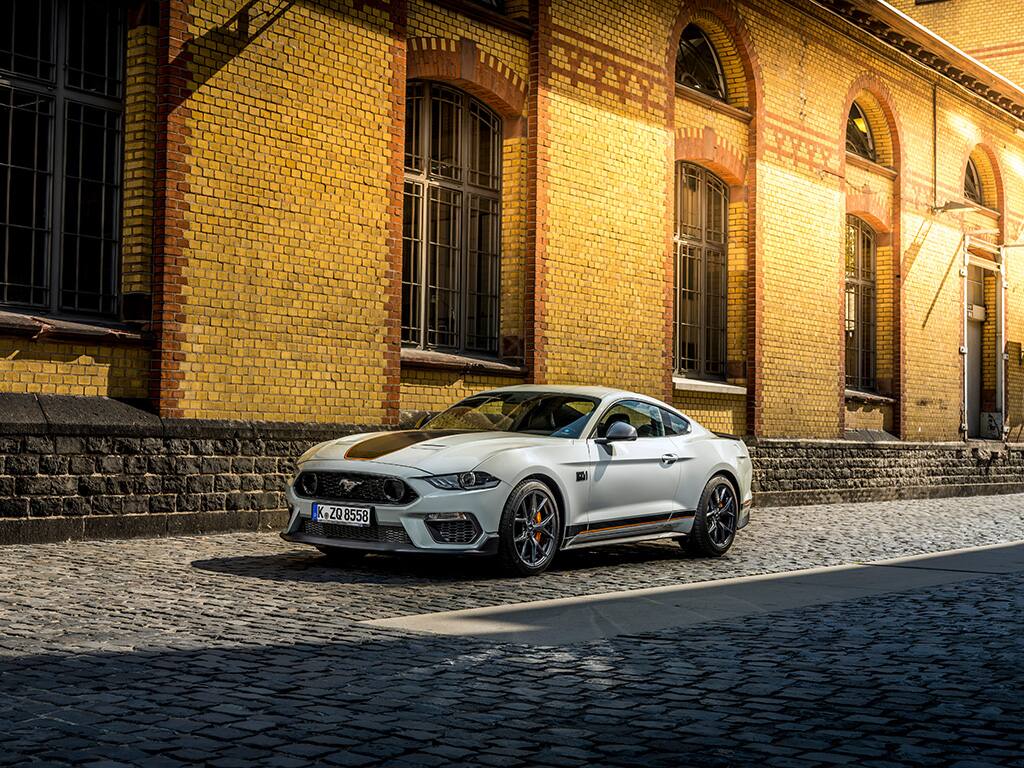 The Mach 1 is also the first production Mustang in Europe available with a high-performance TREMEC six-speed manual transmission, featuring rev-matching technology for seamless down-shifts and an upgraded oil-cooler system for high-demand performance driving. Customers can alternatively specify Ford's 10-speed automatic transmission, featuring an upgraded oil-cooler and recalibrated software for optimised performance in road and track driving conditions.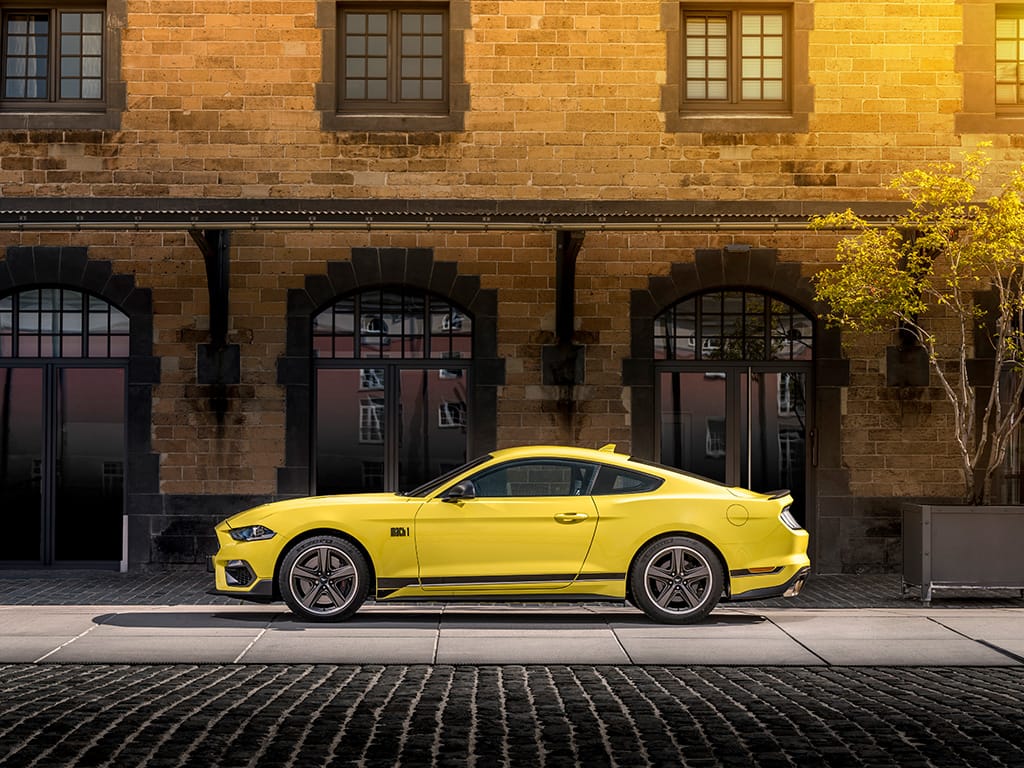 A unique suspension setup further enhances road performance and track-readiness. Specially-calibrated MagneRide® dampers and bespoke springs, anti-roll bars and bush specifications deliver improved control and response under high cornering loads. Retuned electric power-assisted steering (EPAS) software enables the Mach 1 to offer the most precise steering of any Mustang in Europe.
The result is the fastest production Mustang around a track ever offered to customers in Europe.
In addition to its performance credentials, the Mustang Mach 1 brings exterior design that recalls the iconic Mach 1 Mustangs of the 1960s and 1970s, with bold bonnet and side stripes, performance-derived body-styling and unique 19-inch alloy wheels. The limited-edition model is available in a unique set of eight body colour, stripe and contrast-line combinations, echoing the distinctive design of the original car. Each Mustang Mach 1 is individually numbered with a distinctive plaque according to its build order.
"The original Mach 1 delivered the ultimate in production Mustang performance and proved itself with success in motorsport," said Matthias Tonn, Mustang Mach 1 chief programme engineer for Europe. "The new Mach 1 is the most capable Mustang ever to reach Europe, with track-ready ability and a unique style that is more than worthy of wearing such a legendary badge."
Yogi obviously has a '69 Mach1, when we asked him what he thought of this launch? "I'll see it in my rear view mirror on the drag strip!" 😀
Guest Blogger Results:
The poll from last week shows that the you liked the guest write up on our blog with just over two thirds of the votes. We will look to do more of them in the future for you. I think it's a great idea as it means that I don't have to do so much at the weekends. 😉